Many workers are exposed to hot working conditions that can be detrimental to their health. When the human body isn't able cool itself down, one may suffer from a heat-related illness.
Workers who are more prone to this include:
Construction workers
Gardeners and landscapers
Farmers and agricultural workers
External house painters
Foundry workers
Fire-fighters and emergency workers
Some factory workers
Boiler room workers
Workers in confined spaces e.g. ceilings and roof cavities
Its even more risky for workers who are elderly, overweight, physically unfit, pregnant, or have special medical conditions. Therefore, its imperative to protect your workers as much as possible from excessive heat.
That's why we've prepared this guide for you. Let's see exactly what you can do to prevent heat-related illness at your workplace.
Cool Down Facilities
1. Install properly air-conditioned shelters for workers to cool down in during their breaks. Create a regular work-break cycle that allows them to rotate duties and worksites.
2. Provide ample shade cover to minimise prolonged exposure to direct or reflected sunlight.
3. Be well equipped with clean washing facilities for washing and cooling.
4. Mount air conditioners to create airflow, which will subsequently lower body temperatures. Atomized water spray fans are a great option too.
5. Install insulating barriers to minimise radiation heat from sources like hot vessels and furnaces.
6. Fit local exhaust ventilation to help reduce heated steam and air.
Work Arrangements
7. Let your workers acclimatise to the hot environment before they take on a full workload. Gradually increase duration over several days.
8. Use a buddy system where employees work in pairs or groups.
9. Schedule work for the coolest parts of the day where possible.
10. Assign lighter duties to workers with health conditions. This will minimise the risk of heat-related disorders.
11. Make sure that you have the ability to communicate with workers in case of an emergency.
12. Allow workers to work at their own pace. Ensure they take regular breaks to cool off.
13. Monitor the weather conditions regularly. High humidity or poor air quality may increase risks. If the conditions are hazardous, cancel and reschedule non-essential tasks such as repairs and maintenance.
14. Duties that require workers to wear personal protective equipment such as long sleeve gloves, aprons and breathing masks, should be scheduled for cooler times of the day.
15. Equip your workers with aids such as electric saws, forklifts, hoists, tractors etc. to help make work less taxing.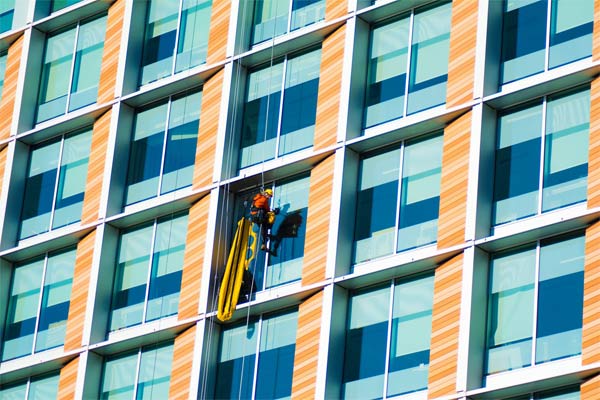 16. Provide a sweat barrier for those operating critical machinery to prevent sweat from getting into their eyes or hands.
17. Equip workers with naturally ventilated helmets. A helmet with a broad brim shades the face, neck and back.
18. Insist workers apply sunscreen to exposed skin. A suitable sunscreen is SPF30 with UVA/UVB protection. Re-apply every two hours.
19. All workwear should be light in colour and made from natural materials.
20. Encourage them to wear loose fitting clothing. But not too loose if they operate machinery.
21. For those workings outdoors, encourage them to wear long-sleeved clothing to protect the skin from excessive sunlight exposure.
Drinks
22. Provide cool, healthy and refreshing beverages. Encourage workers to drink lots of fluids during their shift to avoid dehydration.
23. Make sure that cool drinking water is easily accessible. Workers should be consuming at least 200 ml of water every 20 minutes when working in hot weather. Note: extremely cold water can cause muscle cramps, so use cool water only.
24. Ban the consumption of alcoholic drinks as they dehydrate the body.
25. Discourage caffeinated drinks such as tea and coffee. They are diuretic and can lead to loss of vital body fluids.
Worker's Health
26. Consistently monitor workers watching out for signs of heat stress, exhaustion, or excessive fatigue.
27. Train supervisors and workers to recognise symptoms of heat-related disorders.
28. Ask workers to inform their supervisors immediately when they sense or observe any symptoms of heat-related illnesses.
29. Avoid assigning work in hot environments to people who find it difficult to cope with the heat.
Provide Training and Information
30. Establish first aid and emergency procedures and train your supervisors and workers via talks and routine drills.
31. Immediately administer first aid to any worker showing symptoms of heat related disorders.
32. Make workers aware of the dangers of working in a hot environment.
33. Educate workers on how to spot the signs of heat-related illnesses.
34. Keep staff informed of the weather and work conditions where there is an increased risk.
35. Educate workers about the possible effects of medications and comorbid conditions when exposed to heat for long periods of time.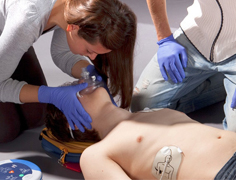 First Aid Training
Up to date and information packed First Aid Training. Get trained by industry experts.
Discover more…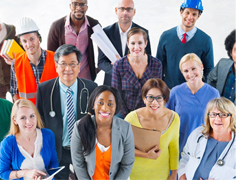 Emergency Response Training
Make sure your workplace has people who know what to do in emergency situations.
Check the training options…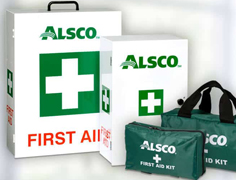 First Aid Kits
Regularly stocked First Aid Kits. Different kinds. Up to date with rules and regulations.
Learn more…
Bonus Tip
Here are some useful clues to help determine whether its too hot at your workplace:
The temperature rises
Humidity increases
The sun gets stronger
There's no air movement
When there is nothing in place to reduce the impacts of heat radiating equipment
Protective clothing is worn
When the work is strenuous
In addition to the above tips, remember to download your free poster guide to help you in your efforts to protect your workers against hot working conditions.
Better yet, keep your company organised and WH&S complaint with Alsco's tailored training services. It's convenient, budget-friendly and extremely worthwhile.
Pexels Images by Pixabay
Unsplash Images by Adam Birkett
Pexels Images by YesManPro